Cheap pools builders: How can their prices be so low?
The popular expressions "too good to be true" and "you get what you pay for" also apply to pool construction. For example, it's common practice for cheap pool builders to offer an appealing quote and then tack-on additional costs throughout the building process.
Many pool builders also lower their prices by using cheap materials and cutting corners wherever they can. For example, their decking might be too small, they could inflate the pool perimeter, or their installation may lack a proper drainage allowance or re-route provision.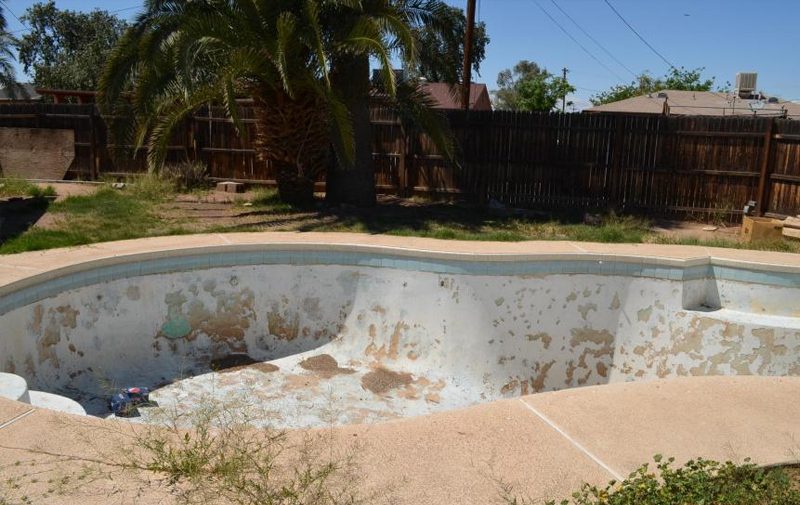 Here are a few more examples:
They hire inexperienced or incompetent salespeople whose only goal is to close a sale and who will deliberately overlook some faults. Savings: $400.
They don't use company superintendents in the fields and only rely on subs. Savings: $400.
The pool does not come with a warranty in case of pool construction issues. Savings: $400.
They use the cheapest gunite co-specify shell. Savings: $300.
They use the cheapest deck contractors. Savings: $300.
They use cheap tile and coping material and subcontractors. Savings: $200.
They use "mid-grade" pool equipment packages. Savings: $200.
They tie a larger opening steel schedule/3-bar beam. Savings: $150.
They use the cheapest excavator crew: Savings: $150.
They use a cheap plaster crew (also resulting in a poor clean-up). Savings: $150.
They use non-licensed electricians if the county allows it. Savings: $150.
They don't provide insurance coverage protection for homeowners. Savings: $100.
Total savings: $4,400
I saved over $4k in my pool construction. What's the problem?
While these cheap prices and 'discounts' allow you to save money in the short term, the expenses will start to rack up over time. Just like a house, if your pool is built with cheap materials, it won't age well. And that's when repair bills start piling up. So, ask yourself: "Do I really want to save money now, but end up spending my savings — and more! — later on?
You probably didn't buy or build the cheapest home you could find. And with safety in mind, you probably didn't purchase a cheap ramshackle vehicle either.
So why would you choose to build a cheap pool?
A quality pool builder doesn't need to be expensive
A pool is a long-term investment that you want to enjoy for many years. And a poorly built pool ends up costing much more than a properly built one, even if it was a bit more expensive initially.
On the other hand, we understand you may be on a budget. After all, you want to save money for pool parties, sunbeds, and pool floats!
At Wimberley Pools & Spas, we can help you build the pool of your dreams, with your budget in mind. And we also offer senior discounts!
Avoid that cold splash of reality with maintenance and repair costs adding up over the years. Choose an experienced, affordable pool builder.
Contact us to request your free quote today!