Create Your Dream Oasis with Our Custom Pool Design Services
Our staff at Wimberley Pools & Spas has been designing and installing swimming pools and spas in Central Texas and the surrounding areas for more than 20 years. We are proud to serve the areas of Driftwood, Kyle, Buda, Lockhart, San Marcus, Blanco, Fischer, Wimberley, Austin, New Braunfels, and Canyon Lake. Our experienced personnel will provide your project with proven construction techniques that will reduce cost without sacrificing quality.
We've seen a lot of changes over those three decades especially in the design concepts of the pools. Check out pool samples below to get an idea of what you're looking for when it comes to pool design. Choose an exact sample swimming pool, or work with our experienced staff members to design your own. Contact us today for a free estimate, or to schedule a design meeting for your dream pool.
Geometric Pool Designs
Geometric pools are characterized by their clean, modern lines and angles. These pools are designed to make a statement and add a touch of sophistication to any backyard. With their angular shapes and straight edges, geometric pools can create a visually striking and elegant outdoor space. Our team of experienced pool builders will work with you to design and create a custom geometric pool that meets your needs and exceeds your expectations.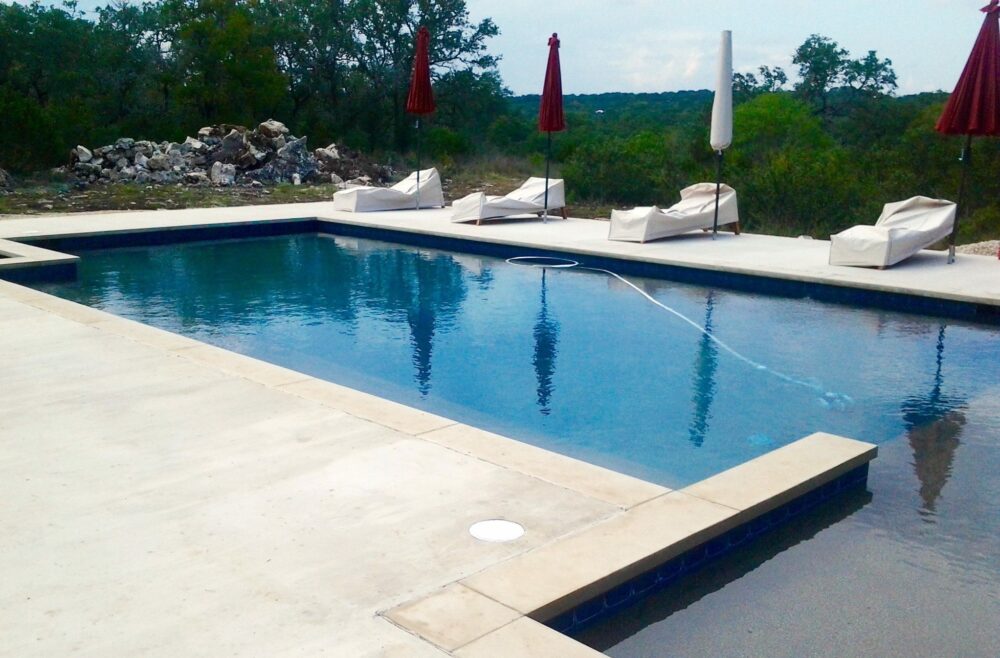 Freeform Pool Designs
Freeform pools are characterized by their natural, flowing shapes that mimic the look of a body of water found in nature. These pools are designed to blend seamlessly into your landscaping, creating a cohesive and harmonious outdoor space. With their soft, curving lines and irregular edges, freeform pools add a unique and visually appealing element to any backyard.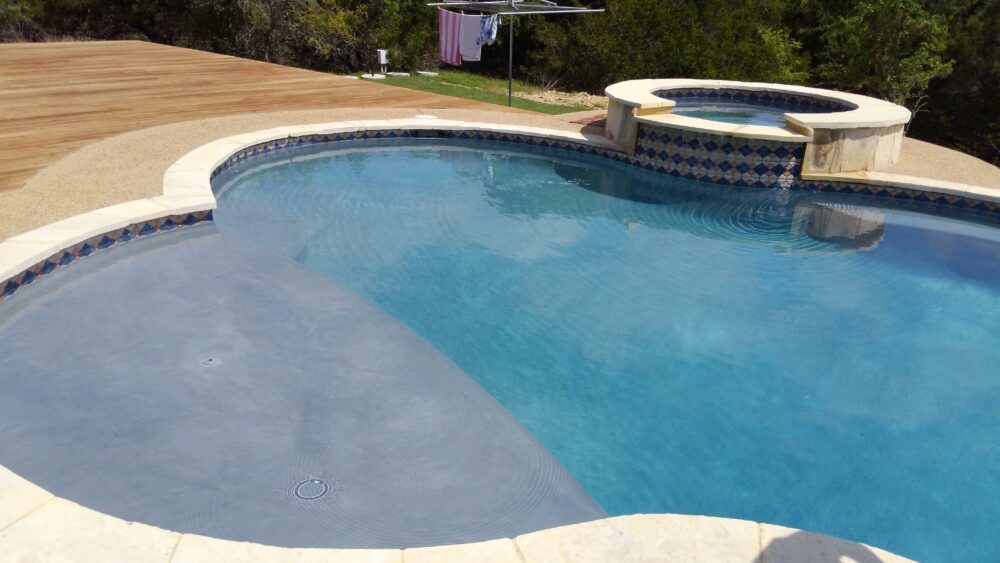 Pool Water Features
Our team of experienced pool builders can help you design and install a range of water features that suit your needs and preferences. From simple waterfalls and fountains to more complex slides and grottos, we have the skills and expertise to bring your vision to life. If you're interested in adding water features to your new pool, Wimberley Pools & Spas is here to help.