Experienced Pool Builders Crafting Your Dream Backyard Oasis
At Wimberley Pools & Spas, we transform your backyard into a tranquil oasis with our top-tier pool construction services. With expert craftsmanship, custom designs, and dedicated customer service, we bring your dream pool to life. Our pool construction process starts with your vision. Whether you're looking for a luxury infinity pool, a fun family pool, or a therapeutic spa pool, we have the experience and expertise to construct your perfect pool. Our team combines years of hands-on pool construction experience with innovative design techniques to deliver a result that not only meets but exceeds your expectations. We pride ourselves on our meticulous attention to detail, ensuring a flawless finish for every project.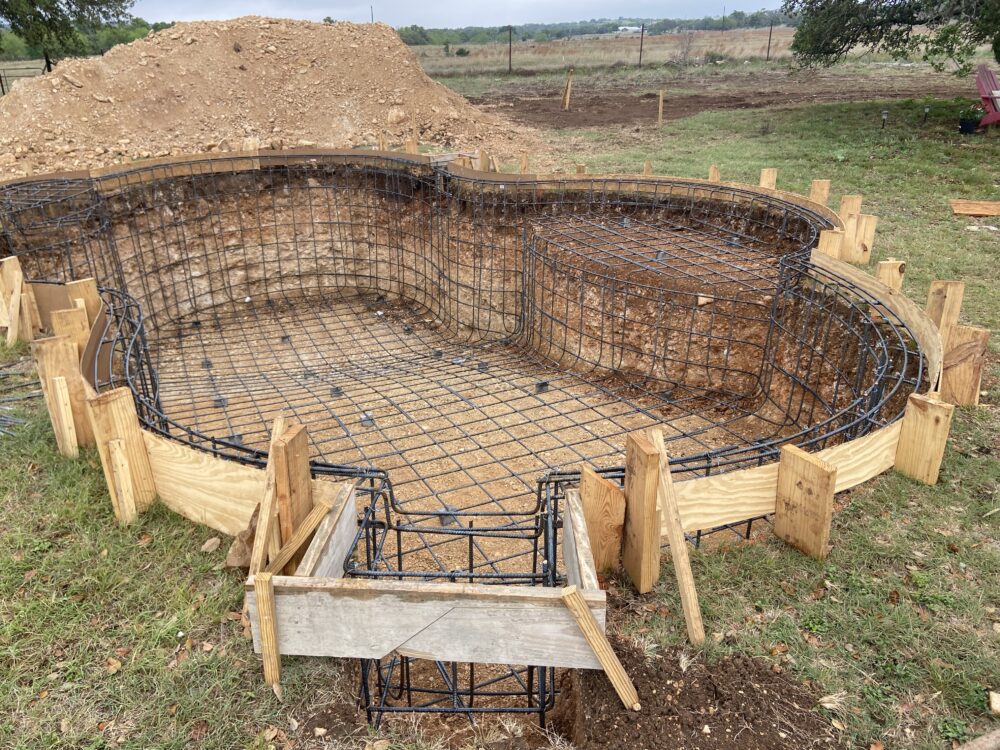 Custom Design to Suit Your Style
Every pool we construct is as unique as the homeowner we build it for. We offer a diverse range of custom options, including various pool shapes, sizes, finishes, and accessories. From classic rectangle pools to freeform designs with waterfalls and slides, we create a personalized space that reflects your style and needs.
High-Quality Materials and Superior Craftsmanship
Wimberley Pools & Spas is committed to utilizing only the highest quality materials in our pool construction. Coupled with our expert craftsmen, we guarantee a durable, long-lasting pool that can withstand the test of time and provide endless fun for you and your family.
Outstanding Customer Service
We believe in maintaining open lines of communication throughout the pool construction process. Our team is always on hand to answer your questions, keep you updated on progress, and ensure you're completely satisfied with the final result. Check out some of our completed pools.
The Pool Construction Process
Constructing a swimming pool is a detailed process that requires careful planning and execution. At Wimberley Pools & Spas, we prioritize transparency, ensuring our clients understand each stage of the pool construction process. This step-by-step guide provides a quick overview of what you can expect when you choose us to build your inground pool. For a more detailed explanation, our expert designers will be happy to visit your home and discuss the process at length.
Connect with Wimberley Pools & Spas Today!
Ready to start your journey towards owning a luxurious, custom-built pool? Contact Wimberley Pools & Spas today and let us transform your backyard into a personal paradise! Whether you're in Wimberley or the surrounding areas, we're your top choice for professional pool construction services. Discover the Wimberley Pools & Spas difference today.