Add a Touch of Modern Elegance to Your Backyard with a Geometric Pool
At Wimberley Pools & Spas, we offer a range of pool design options to fit the needs and preferences of our clients. One popular choice is our geometric pool designs.
Geometric pools are characterized by their clean, modern lines and angles. These pools are designed to make a statement and add a touch of sophistication to any backyard. With their angular shapes and straight edges, geometric pools can create a visually striking and elegant outdoor space.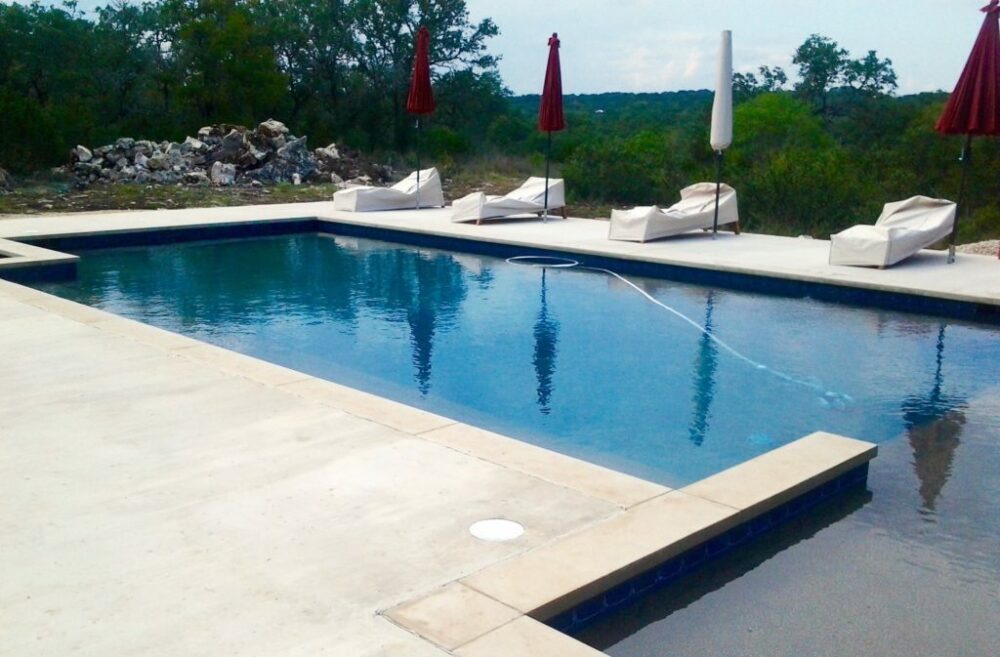 In addition to their stylish design, geometric pool designs also offer a variety of functional benefits. Their structured shapes can provide a larger swimming area and make it easier to add features such as diving boards, slides, and swim-up bars. They can also be designed with a variety of finishes and materials to suit your personal style and taste. Check out our design gallery to see more examples of our geometric pool designs.
If you're interested in building a geometric pool in your backyard, Wimberley Pools & Spas is here to help. Our team of experienced pool builders will work with you to design and create a custom geometric pool that meets your needs and exceeds your expectations. Contact us today to learn more about our geometric pool design service and start building your dream pool.