Add a Splash of Fun to Your New Pool with a Unique Water Feature
At Wimberley Pools & Spas, we believe that a swimming pool is more than just a place to swim. It's an opportunity to create a backyard oasis that is both functional and enjoyable. That's why we offer a variety of water features to add a touch of fun and relaxation to your new pool.
Our team of experienced pool builders can help you design and install a range of water features that suit your needs and preferences. From simple waterfalls and fountains to more complex slides and grottos, we have the skills and expertise to bring your vision to life.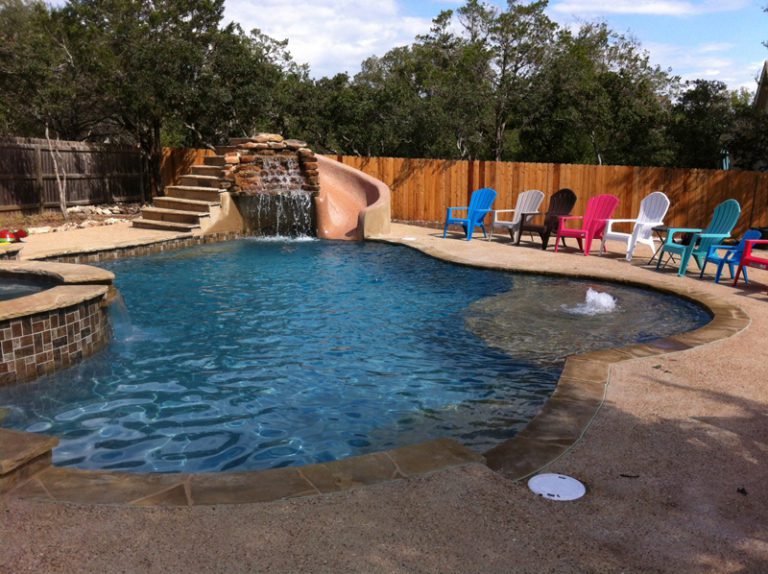 In addition to adding visual appeal, water features can also provide a variety of functional benefits. Waterfalls and fountains can create a soothing and relaxing atmosphere, while slides and diving boards can add excitement and entertainment. Other popular water feature options include beach entries, swim-up bars, and spa areas. Check out our design gallery to see more examples of our water features.
If you're interested in adding water features to your new pool, Wimberley Pools & Spas is here to help. Contact us today to discuss your options and start planning the backyard oasis of your dreams.