3 Reasons You Should Get a Swimming Pool Heater
In Texas, pool heaters can extend the swimming season to 10 months per year instead of one with no heater, which would serve you for 5 to 6 months. Pool heaters can keep you comfortable, whether swimming laps in your pool, playing water games with your family, or soaking up the sun. Here are a few compelling arguments in favor of purchasing a pool heater.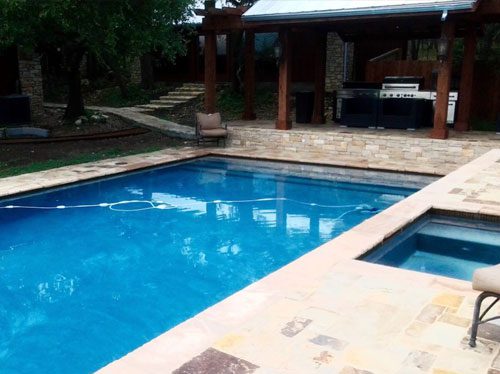 Experience The Luxury of Night Swimming
The temperature of the water in pools that are not heated follows the same pattern as the surrounding air temperature. However, if the swimming pool is heated, the water will be at a constant temperature regardless of the surrounding air temperature. It comes in handy if you and your family love swimming in the pool early in the morning or having parties in the evening.
Enjoy the Benefits of Good Health
Swimming is a form of cardiovascular exercise that is easy on the joints because it has a minimal impact. No matter how old you are, swimming is beneficial to your health. Additionally, a heated pool is preferable since it minimizes stiffness and joint pain occasionally resulting from swimming in cold water. Also, warm water can ease aching muscles and provide a soothing and relaxing effect.
It Increases the Value of Your Property
When prospective buyers look for a property with a pool, they frequently look for a home with a heated one in addition to other pool upgrades. There is a possibility that installing a pool heater in your pool will result in an increase in the value of your home that is comparable to the cost of installing the pool heater.
Wimberley Pools & Outdoor Living can help you to make your backyard dream a stunning and faultless reality. We serve the Texas Hill Country with the highest swimming pools at affordable prices. Please contact us to enjoy our excellent products and services and start your dream upgrade.