Adding Custom Lighting to Your Pool
Custom pool lighting gives you the option to design a beautiful swimming experience that perfectly fits your yard. Pool lighting can be designed in a wide range of options, perfectly illuminating your pool. Much like the color, finish, and shape of your pool, lighting is a custom feature that can be created to perfectly fit your style.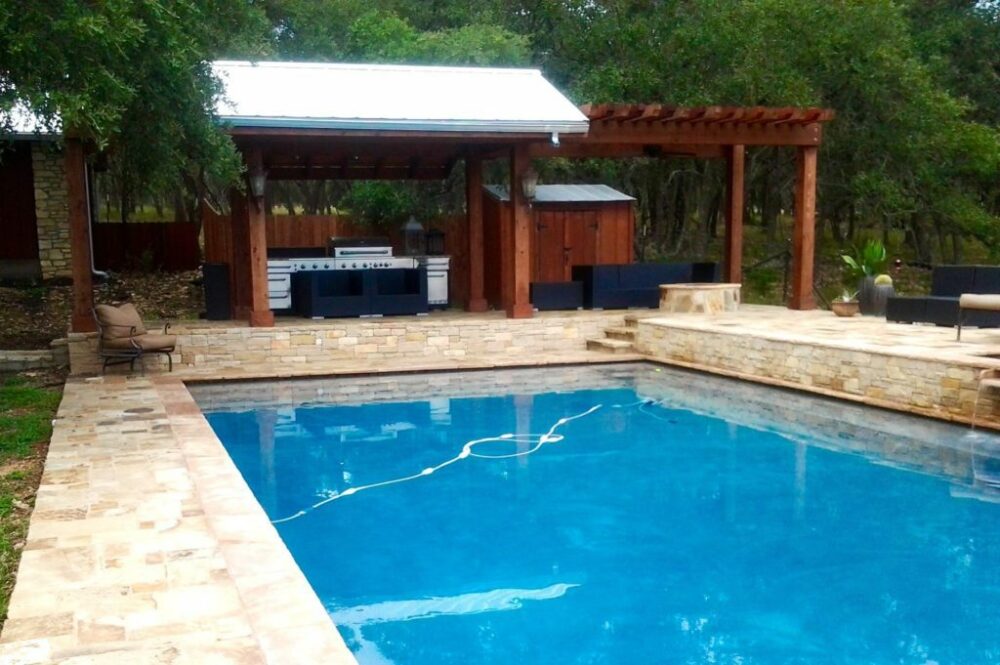 Adds Ambiance and Mood
The right type of lighting can make your swimming pool look stunning at night, adding ambiance to your yard. You can customize both the placement and color options of your in-ground pool lighting, creating a custom mood. The right lighting will bring out the best in your pool, creating an unforgettable experience every time you use it. Having a custom lighting setup can bring out the best in an already stunning pool experience.
Combines Form and Function
Lighting adds both a beautiful and practical element to your swimming pool. It provides necessary lighting for safety while adding style. Custom pool lighting can be wired to a switch or you can opt for handheld remote or smartphone controls. Pool lighting can be programmed to allow for different light show settings, creating an experience perfect for entertaining guests or relaxing alone. Pool lighting provides both a necessary function and beauty to the space.
Wimberley Pools & Outdoors
If you're looking to add custom lighting to your swimming pool, you need an expert you can trust. Wimberley Pools & Outdoors is a locally owned, award-winning custom pool builder in Central Texas. We concentrate on personal attention and detail-oriented construction to provide customers throughout the Wimberley, Dripping Springs, and Central TX area with custom-designed inground pools, spas, and much more!! If you're ready to start designing your custom swimming pool, contact us today and let our experts help you create the custom pool of your dreams.