Here is an Easy Way to Design Your Pool
The world of pool design can be quite overwhelming, with so many styles to choose from. While there's no one-size-fits-all approach to selecting the right pool design, there are certain components that will help in your decision making.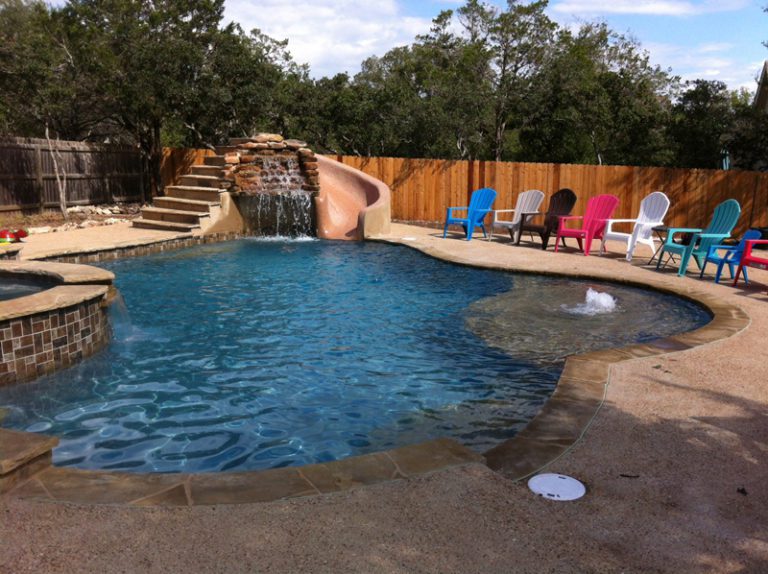 Read on to understand various elements to consider when choosing a pool design that's perfect for you and your family's lifestyle needs and preferences.
Take Into Account the Available Area
First and foremost, it's essential to consider your available space when choosing a pool design. A small yard can rule out large pools, while big yards might mean you can go all-out with your dream pool design. Either way, be sure you have ample space for your chosen pool before committing. After all, it is possible to adjust a pool design once you know where it will end up—but it's best not to make that call in haste.
What Function Do You Have in Mind?
What are you using your pool for? Do you want it for exercise, or to relax during hot summer days? Will it double as a swimming hole for kids and dogs, or do you plan on doing lap swimming? All of these factors will influence the kind of design that works best. Talk with your family members and friends about your needs, as they might have some good insight on what elements would be most beneficial to add to your design.
Look Into Backyard Aesthetics
While it might not appear as a priority, choosing an aesthetically pleasing pool design is important, especially in instances where kids or pets are involved. There are more things to consider when selecting a pool's appearance than just what looks best—you need one compatible with your property and that fits your budget.
Pool Placement
It would help if you positioned your pool in an ideal location that blends in with the surroundings and improves the appearance of your home. Pool placement can also affect the cost of construction, as there are times when it is more cost-effective to build a pool in a specific location. Also, An inconveniently located pool can devalue an otherwise gorgeous property, causing you to lose money.
Landscaping Design
Each pool design concept you examine should come with a landscape plan already in place. This includes the many plants, bushes, grasses, and trees that will complement the overall appearance of your pool area. Other landscape design elements include sculptures, stones or boulders, water features, fencing, asphalt, and lighting.
If you need help planning your pool in the Texas Hill Country, reach out to us. We can go through all of your options and answer questions you might have!