Choosing the Right Design and Style for Your Pool Renovation
Refreshing your pool area is an exciting endeavor. Whether your pool needs a bit of sprucing up or a complete makeover, your renovation should reflect your personal style and meet your functional needs. Here at Wimberley Pools and Spas, we want to make sure your dream pool becomes a reality. To do that, we've assembled this comprehensive guide to help you choose the right design and style for your pool renovation.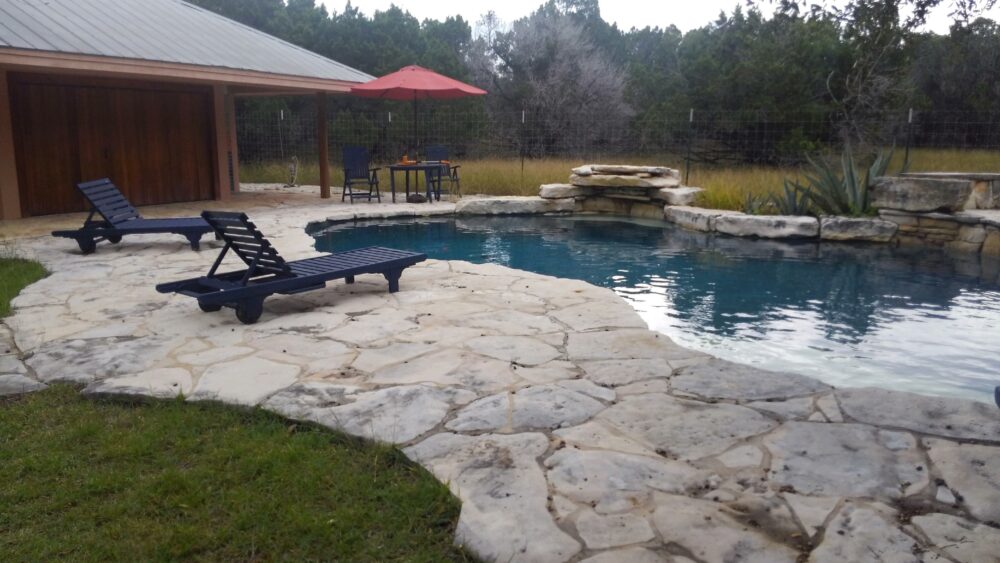 Understanding Your Needs and Wants
First, it's crucial to determine your pool's primary function. Is it for entertaining large groups, relaxing in solitude, family fun, or maybe even for improving your health through swimming laps? Understanding what you want most out of your pool will significantly influence the style and design.
Functional Additions
If your pool is primarily for exercise, consider adding swim jets for resistance swimming or a lap pool design. For entertaining, you might think about incorporating a swim-up bar or a spacious pool deck with comfortable lounge areas. Families with children may want to add a shallow end or a splash pad for safe play.
Exploring Design Styles
Different pool design styles suit different homes and landscapes. Here are a few popular styles you might consider for your renovation:
Modern Pools
Modern pools are all about clean lines and simplicity. They often feature geometric shapes and may have innovative touches such as infinity edges or glass walls.
Natural Pools
Natural pools mimic the look of natural bodies of water. They typically have irregular shapes and often feature elements like rocks, waterfalls, and lush landscaping to enhance the natural feel.
Classic Pools
Classic pools often feature timeless, elegant shapes like rectangles or ovals. They might include traditional elements like fountains, columns, or Grecian-style steps.
Materials and Finishes
Your choice of materials and finishes can dramatically impact your pool's look and feel. For a sleek, modern look, consider using large format tile or even glass for your pool's interior. For a more natural look, a pebble or stone finish might be the best fit. Your pool deck material will also play a significant role in your overall aesthetic, so consider options like natural stone, wood, or modern pavers.
Lighting and Landscaping
Don't forget about the elements surrounding your pool. Strategic pool lighting can create a magical nighttime swimming experience, highlight architectural features, and enhance safety. As for landscaping, consider plants that will complement your pool's style without causing too much additional maintenance.
Working with Pool Renovation Experts
Ultimately, the best way to ensure you choose the right design and style for your pool renovation is to work with experienced professionals. Here at Wimberley Pools and Spas, our team of experts can guide you through the entire process, making sure the result is a pool you'll love for years to come. Contact us today to get started on your pool renovation.