Pool Coping: The Complete Guide for Pool Owners
When it comes to building a pool, there are a whole lot of decisions you have to take into account. One of the vital choices you will make is your pool's coping. This article explains coping, what it is, what it is made of, and the best coping for your pool.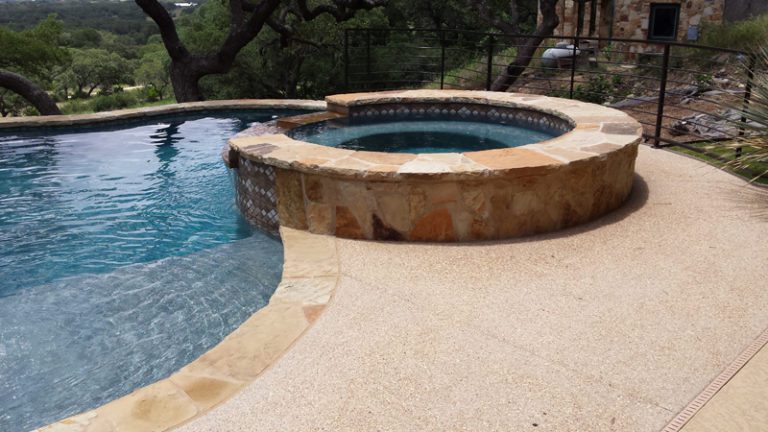 What is Pool Coping?
Coping is usually the ornamental border that encircles an inground pool and covers its interior wall. It is what people sit on when they are at the side of a pool and hang their feet in the water. Coping shields the top of a pool wall. It contributes to the aesthetic appeal and functional necessity of a pool while also ensuring swimmer safety.
Why Pool Coping is Important
Enhances security. Pool entry and departure are safer thanks to coping, which makes the edge less slick.
Gives the pool's wall and shell protection. Water cannot enter beneath the pool cover and over time harm the shell thanks to the coping.
Enhances the pool's visual appeal. Pool coping is made from several materials and can be practically any color or style.
Decreases debris. By coping, you may lessen the likelihood that grass, leaves, and other debris may end up in the pool.
Factors to Consider When Selecting Coping
Landscaping
You should select the materials and design that fit in with your current deck, patio, pathway, or landscaping if you wish your pool to match.
Protection and Comfort
Will the area around your pool get slick and wet? Will you like a smooth surface and to sit securely on the edge? When selecting materials for your pool's edge, take into account the way you'll be stepping into and using it. Additionally, you might want to install a non-slip layer to reduce the possibility of slips and falls.
3 Best Coping Styles
Flat Mount
Flat mount coping is a line that holds the pool liner in place and serves as a surface installation platform for pavers, stones, and other materials.
Top Mount
The most popular type is top-mount. It produces a soft, rounded projecting edge at the top of the pool for comfort and usage before sloping gradually far from the water.
Rough Cut
Ccoping that uses stones in a more organic, natural condition with a rougher texture is known as "rough cut coping."
The Common Materials Used
Brick
When it comes to coping, brick is a terrific option, especially if your house or current landscaping already uses it. Bricks are inherently resistant to the elements and water.
Natural Stone
Because it is naturally slip-resistant and keeps it's cool during the day, travertine is a favorite among natural materials. As pool coping, certain natural stones can resist repeated exposure to chlorine with ease.
Concrete Pavers
Natural stone pavers are more expensive, but concrete pavers come in a huge variety of colors and textures. Its advantages include; being affordable, can be replaced in case it cracks, and being more durable than precast or poured concrete.
Whether it is renovating or constructing a pool, the team at Wimberley Pool & Outdoors is dedicated to making your pool an enjoyable and fun relaxation spot. Contact us today for more information.