Creating a Backyard Oasis with a Swimming Pool Grotto
Are you looking to take your backyard swimming pool to the next level? A pool grotto from Wimberley Pools is the perfect way to create a luxurious and relaxing oasis in your own backyard. In this blog post, we'll discuss the benefits of adding a grotto to your swimming pool and give you some ideas for creating your own backyard oasis.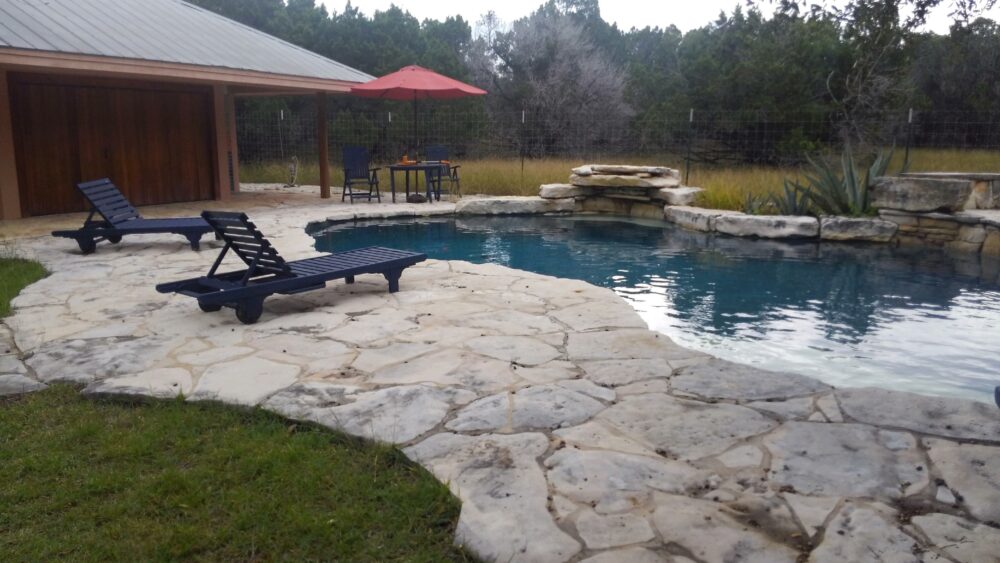 What is a Swimming Pool Grotto?
A swimming pool grotto is a hidden cave or chamber within a pool that provides a secluded and intimate space for relaxation. These grottos can be as simple as a small alcove with seating or as elaborate as a full-fledged cave with waterfalls, slides, and other features.
The Benefits of a Swimming Pool Grotto
A grotto adds both beauty and functionality to your backyard pool. These grottos provide a private and peaceful retreat for relaxation and can be designed to fit any size or style of pool. In addition to being a luxurious and enjoyable feature, a grotto can also add value to your property.
Design Ideas for Your Swimming Pool Grotto
There are endless possibilities when it comes to designing your own pool. Some ideas to consider include:
A secluded alcove with comfortable seating and ambient lighting for a relaxing hideaway
A waterfall feature that cascades into the grotto, creating a soothing and therapeutic atmosphere
A slide that leads from the grotto into the main pool for a fun and playful element
A bar area with a built-in sink and refrigerator for entertaining guests
A spa feature within the grotto for a relaxing and rejuvenating experience
Expert Design and Construction from Wimberley Pools
At Wimberley Pools, we have the expertise and experience to help you create the perfect swimming pool grotto for your backyard oasis. Our team will work with you to design and build a custom grotto that fits your specific needs and budget.
A grotto is the perfect way to turn your backyard pool into a luxurious and relaxing oasis. With endless design possibilities and the expertise of Wimberley Pools, the sky is the limit when it comes to creating your own backyard paradise. Contact us today today get started on your backyard oasis!