5 Most Popular Water Features For Pools 
With the weather heating up, it's time to start thinking about a new addition to your pool. If you're stuck with the same old, boring pool that you've had for many years, it might be time for an upgrade.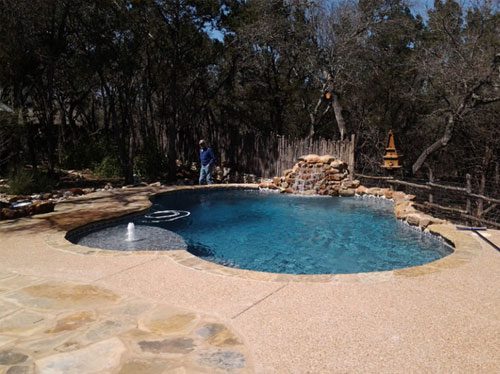 Here are some of the most popular water features for pools today:
1. Rain Curtains
The rain curtains are a popular fixture that spouts water over a sheet of glass, creating a waterfall effect. If you've ever wanted to see what it's like to be under a waterfall without actually getting wet (or if you've ever wanted to be under a waterfall and get wet), the rain curtain is for you!
2. Fountains
Fountains are perfect for pools that don't have much space around them because they don't take up any extra room when appropriately installed. You'll want to make sure that your fountain is close enough to where people will be standing so that it doesn't splash water onto anyone walking by.
3. Waterfalls
Waterfalls are built with water cascading over rocks or natural materials, or they can be sleek and modern in style using clean lines and geometric shapes. Also, waterfalls are typically installed at the edge of the pool, where they spill into the swimming area, but you can also install them within the body of the pool to create an island effect.
4. Sheers
Sheer descent waterfalls are created when water flows evenly over a thin panel or sheet of glass or acrylic. The resulting curtain-like effect can be used on its own or combined with other types of water features like an infinity edge to create a dazzling display.
5. Deck jets
Deck jets are water jet streams that shoot out of the deck around the pool. These can be customized to have lighting in various directions, and they can even be turned off and on with remote control. Typically, deck jets are installed near steps or benches, but you can get creative to ensure that the water flow does not interfere with your swimming.
Of all the decorative water features available, these are the ones that will make your friends think you're a rock star. Or, at the very least, they'll make it seem like a would-be rock star lives in your backyard.
Also, keep in mind that we can help you transform your backyard with an affordable and quality swimming pool. Never again will you have to worry about what to do with all that extra time on those hot summer days. For more information and consultation, contact us today.