Sports Pools Explained: What you Need to Know
The versatility a swimming pool offers makes it a favorite for many homeowners. From swimming, water sports, and games to hosting pool parties and lounging, a swimming pool will lighten up almost any occasion.
Swimming pools are volatile, but your intention and purpose are key when deciding on depth, style, and shape. How do you intend to use the pool? Do you want the conventional deep and shallow end pool or something more intriguing like a sports pool? It could be either, but a sports pool is a better bet. Here's why;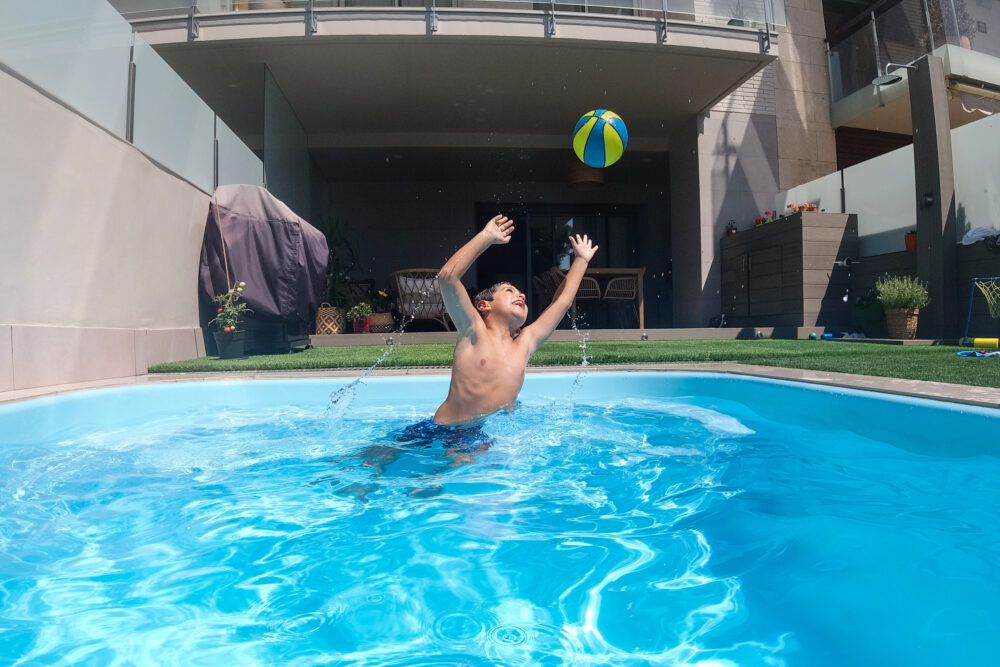 What is a Sports Pool?
It is a pool with two shallow ends between 3.5-4 feet and a slightly deeper middle of 5.5 feet with entry stairs on one side.
Unlike conventional pools where people crowd at the shallow end to play, the two shallow ends in a sports pool provide safe spaces for more people. The middle area is deeper for taller people and individuals comfortable in deep water.
Uses of a Sports Pool
A sports pool comes in handy on many occasions. You can use a sports pool for;
Pool parties.
Lounging
Play pool games and Sports.
Swimming laps and exercising.
Who Should Consider Building A Sports Pool?
A sports pool is a better choice for anyone who'd love a unique addition to their home. It's particularly significant for the following prospects or homeowners;
1. People Who Play Water Games.
If water games such as volleyball and basketball are a thing for you, consider a sports pool. The two shallow ends provide a fair ground for playing. No team will have the disadvantage of the deep end.
2. Those Who Love Pool Parties
Unlike conventional pools where people have to crowd at one shallow end, a sports pool provides enough room for your guests to spread around the pool comfortably.
3. A Family With Kids
Sports pools are convenient for kids during swimming due to their shallow nature.
4. Aquatic Exercises Lovers
The shallow ends in sports pools provide perfect conditions for water exercises, as most require standing postures. Lifting things in a deep pool is difficult, plus sports pools are good for swimming as an exercise.
Are Sports Pools Safe?
The shallow nature of sports pools makes them safe even for kids. However, they are not ideal for diving as dives are only safe in deep waters. It's advisable to put 'no diving' warning signs at your sports pool to caution visitors.
Sports pools do not take up much space but support more activities than conventional pools. Our Wimberley Pool and Outdoors team will sort you if you're thinking of one for your home. Contact us today, and your summer will never be the same again.