Top Trends in Swimming Pool Water Features for 2023
Swimming pools are no longer just a place to swim and cool off, they are now an extension of your home's outdoor living space. Water features, such as fountains, waterfalls, and fire features, can add a touch of elegance and ambiance to your pool and enhance your overall pool experience. In this guide, we will discuss the top trends in swimming pool water features for 2023.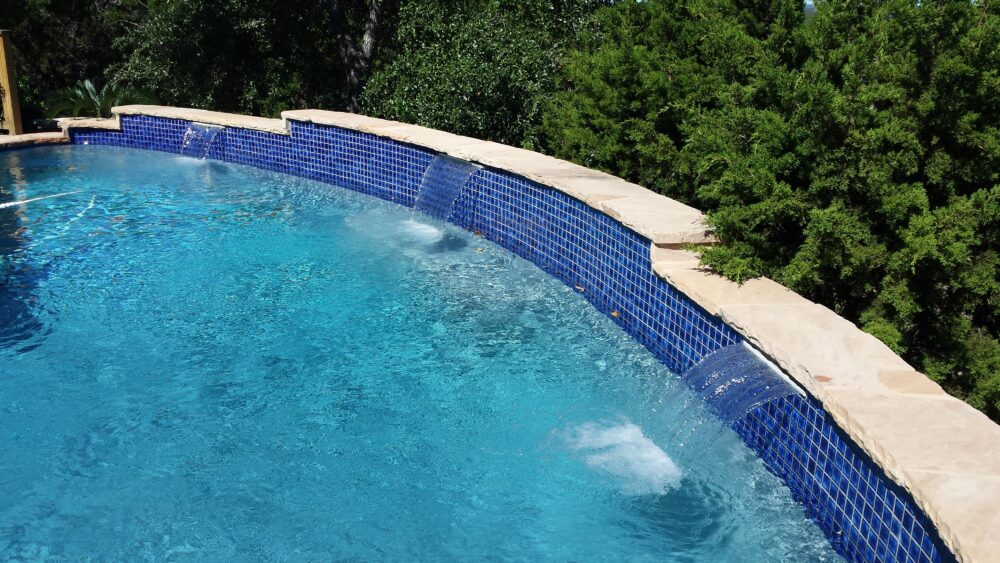 Fire and Water Features
Fire and water features have become increasingly popular in recent years, and they are expected to continue to be a top trend in 2023. These features, such as fire bowls and fire and water fountains, provide a stunning visual display and can also serve as a source of warmth and light.
Waterfall Features
Waterfall features are another trend in 2023, providing a tranquil and soothing sound that can add a touch of luxury to your pool. Waterfall features can be designed to fit any style or taste, from sleek and modern to natural and rustic.
Fountains
Fountains are a timeless water feature that adds beauty and tranquility to any pool. In 2023, we can expect to see fountains in a variety of styles and designs, from simple and elegant to grand and elaborate.
Bubbler Jets
Bubbler jets are a fun and playful water feature that add a touch of excitement to your pool. These features create a stream of bubbles that can be used for relaxation or play.
LED Lights
LED lights are a popular trend in 2023, providing a variety of lighting options for your pool and water features. LED lights can be used to highlight water features, create a mood or ambiance, or simply add a touch of color to your pool.
Interactive Features
Interactive features, such as slides and swim-up bars, are becoming increasingly popular in 2023. These features provide a fun and interactive experience for pool users, and can also serve as a gathering place for family and friends.
Swimming pool water features can add a touch of elegance, tranquility, and excitement to your pool. Whether you're looking for a simple and elegant fountain or a fun and interactive water feature, there is something for everyone in 2023.
At Wimberley Pools, we offer a wide range of water features to enhance your custom pool. Our team of experts will work with you to design and build the perfect pool and water features to meet your needs and taste. Contact us today to learn more about how we can help you create the perfect pool experience.